From Independent Publisher July 2019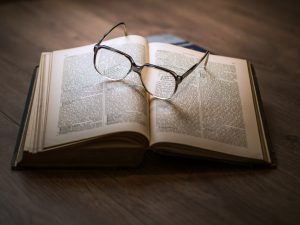 The publishing industry is in a period of transition. Younger people are reading more than ever, creating a new demand for books. Audiobooks are growing at a staggering pace. Movies, television, and streaming platforms are desperate for the next big thing in books to provide content. But how can readers figure out what books are good? And how can authors get attention for their good books?
It used to be book reviews were the pinnacle of literary achievement. A handful of publishers put out select titles every year and publications like The New York Times and Kirkus Reviews had full staff covering these releases. People looked to their local daily newspapers or review journals to guide them to their next reads. And so it was for the later part of the 19th century through the 20th century.
As we all know, literary journals, let alone print news, are not the powerhouses they once were. Staff at publications has been cut thin for all departments, especially the arts. Those that survive rely heavily on advertising, including from publishers whose titles they review. The growing homogeneity of some news publications as they were bought up by conglomerates and either shuttered, reduced, or replaced with syndicated content has also limited the field for authors seeking review.
While this change was happening in the media, the world of publishing was being revolutionized by a massive influx of new publications. By 2013, more than 300,000 books were published in the United States alone in a single year- almost a book for every US citizen. This continued growth is largely due to publishing options outside of the "Big Five" publishers and academic presses
In the midst of this confluence came the rise of book bloggers, taking advantage of the rapid developments in easy to use hosts like WordPress and Blogger. The dwindling number of professional reviewers looked in danger of being usurped by the passionate amateurs. Elites took a high ground stance against the format, while a new breed of editors and authors embraced them. Book conferences started carving out special events, signings, and parties for them. Some became famous nationwide, while others made names for themselves among booksellers and librarians. Book blog tours became a subset of the industry as authors worked to be featured by bloggers, often without anyone ever actually talking in person. Book bloggers still make a great impact on the industry, but those who have the followers and influence to really command buyers on a large scale are fewer than before.
This all leaves the industry in another period of transition, especially authors trying to make sense of it all. Sending books to a publication and having a good one selected for a free review is almost as unlikely as an unknown, unrepresented author getting their manuscript signed by a major publishing house. Enter the rise of the paid book review.
Once looked down on, paid book reviews have become a vital tool for authors in this new era of publishing. For most books to get the attention they deserve, these are a must. They offer a hook to a potential reader and allow an author's book to stand out. Any internet search of a book needs to yield more than a plain listing, especially among the usual bestseller list.
Entering into this emerging field is Rhodes & Easton Reviews.
Rhodes & Easton Reviews is a new, online service with the long history of the Jenkins Group behind it. Their approach is based on a simple philosophy- provide quality, timely, and unbiased reviews to small and independent publishers. Featured reviewers are librarians, booksellers, editors, and other book experts- all with published works. Many come from traditional publications like Kirkus Reviews and Publishers Weekly and are specialists in the genres they cover. They are dedicated book lovers who read each work start to finish to fully experience it. Authors will get the honest appraisal from a professional as they deserve.
Rhodes & Easton Reviews stands out in another important way- the people. Unlike some in the industry who conduct business through online forms and canned emails, they have dedicated staff working with every author. From initial questions right to delivery of the review, someone will be available to talk them through any questions via phone calls or emails.Staff also work behind the scenes to make sure as the books come in the right reviewer is assigned each project based on their expertise and experience. The team works together to ensure a quick, but thorough process for timely and consistent turnaround.
It is apparent Rhodes & Easton Reviews has been designed to bring its understanding of independently published books to this emerging field to deliver a quality service. Authors should expect to be treated with the respect they deserve by people who know what goes into creating a book.